Please find a list of reading resources below.  The Mindfulness Clinic has a library of all current publications on Mindfulness and Cognitive Therapy which is accessible for participants on the eight-week and year-long training course.  The clinic has full access to research articles, journals and search/resource databases for participants engaged in our training.
---
Mindfulness: Finding Peace in a Frantic World
A book and CD package. Mindfulness reveals the secrets of lifelong happiness and details a unique programme developed by Oxford University psychologist Professor Mark Williams with colleagues around the world.
"This is an inspiring programme for anyone caring about his or her own health and sanity." (Jon Kabat-Zinn)
About the Authors
Mark Williams is Emeritus Professor of Clinical Psychology at the University of Oxford. He co-developed MBCT and is co-author of the international best-seller The Mindful Way Through Depression.
Dr Danny Penman is a feature and comment writer for the Daily Mail. He has a PhD in biochemistry. He is also co-author of Mindfulness for Health, with Vidyamala Burch, which won first prize (Popular Medicine) at the BMA Medical Book Awards 2014 (Piatkus).
---
---
---
Feeling Good: The New Mood Therapy
Be Your Own CBT Therapist: A Teach Yourself Guide
The Complete CBT Guide for Anxiety: A Self-help Guide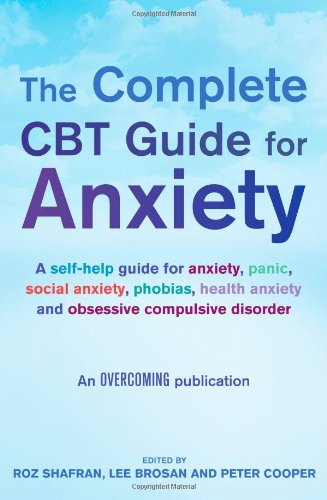 ---